Women's Health Redefined
Supporting 5,000+ women with healthier skin, joint and hair
"Being healthy doesn't have to be hard."
We are here to help make it easier.
Let customers speak for us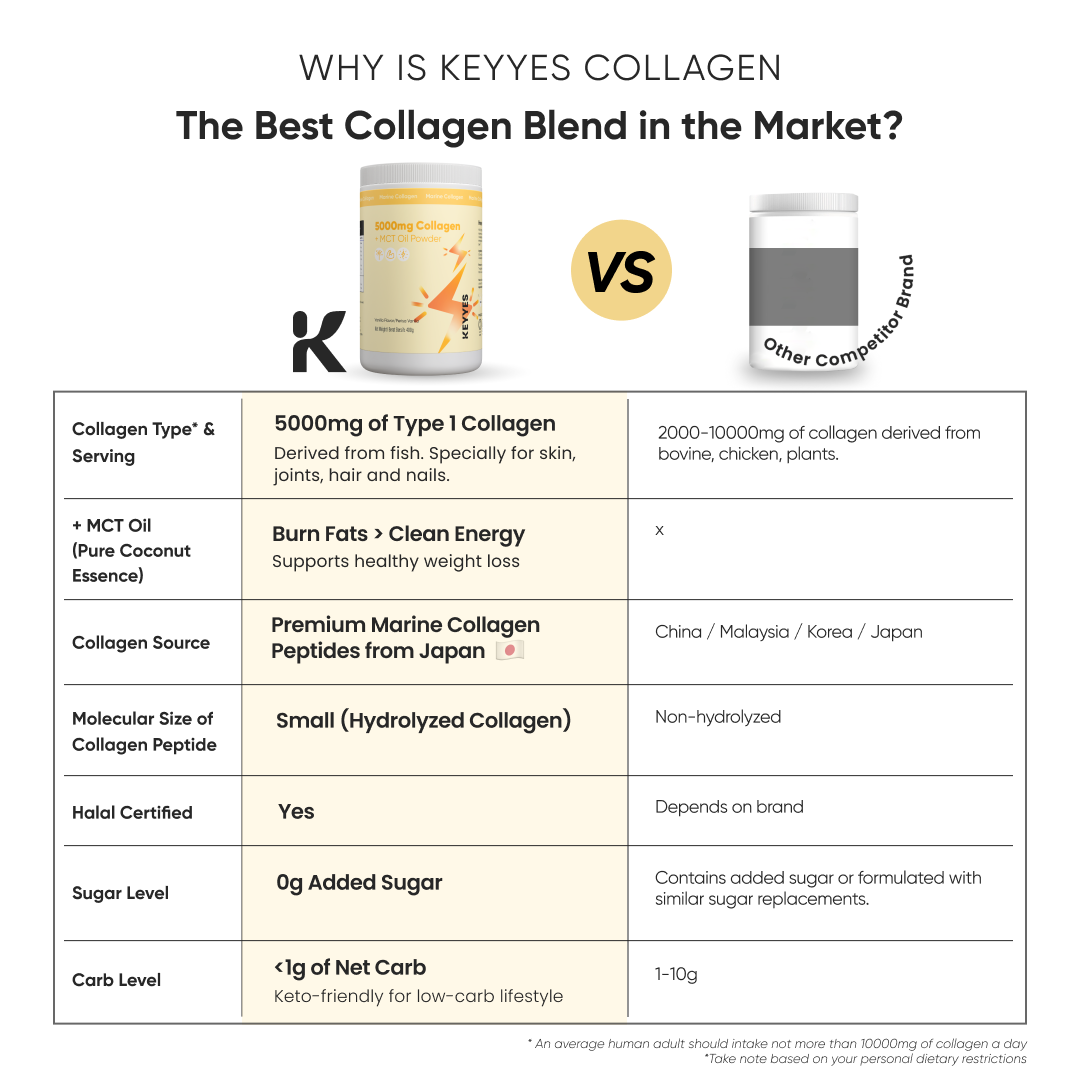 Best Collagen Blend in the Market!
The only collagen product that does not make you fat!
Our unique blend of Marine Collagen Peptides + MCT Oil (400g) combines 2 of the most bioavailable forms of healthy functional fats and protein peptides in one product.

With less than 1gm of net carbs per serving, this collagen supports a low carb lifestyle and healthy weight management while providing potent MCT Oils and protein peptides to ensure cellular replenishment without impacting blood sugar.
Collagen for Menopause
On top of going through the challenging symptoms of menopause, women are faced with accelerated collagen loss! 
A gruelling 30% of skin collagen is lost in the first 5 years after menopause! 
Multiple clinical studies have showed positive benefits of taking collagen to reduce symptoms such as hot flashes, mood swings, night sweats etc..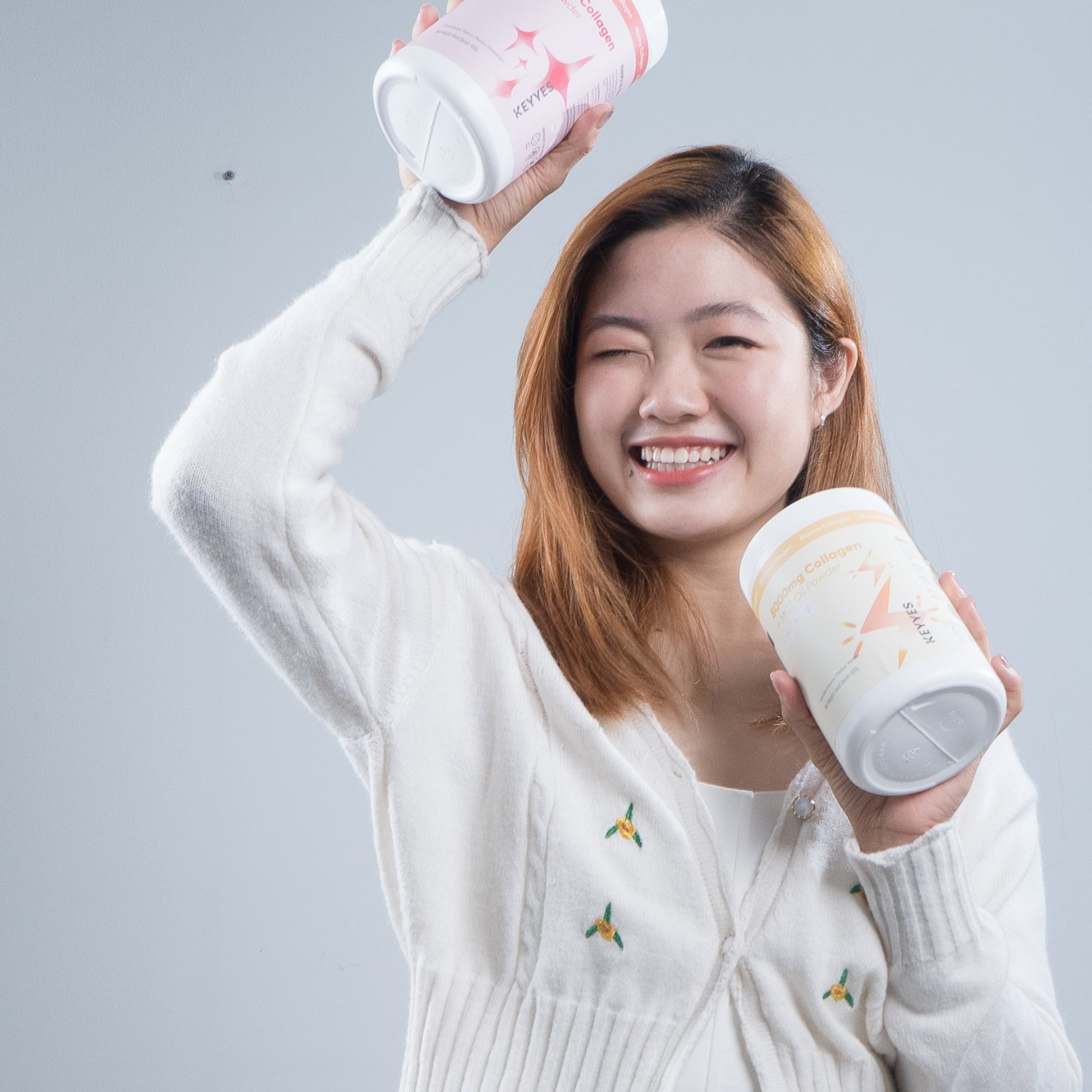 KEYYES is on a Mission
We envision a world where women feeling empowered and confident to be themselves should be the norm — with KEYYES on the quest to always be by your side.
Choose the ID of the Quiz you want to render (automatic popup):
How to Choose My Collagen with ID: 4pHRg4
Tutorial Quiz (copy) with ID: qrHXMV